LAB-Net Sample Collection and Management Manual
As part of its objectives, LAB-Net developed a "generic" laboratory manual purposed to serve as a template for study-specific laboratory manuals. This generic manual represents the backbone of a sample collection and management manual and should be adapted to the study specifics of the given study.
LAB-Net Sample collection and management manual - template

Related media library items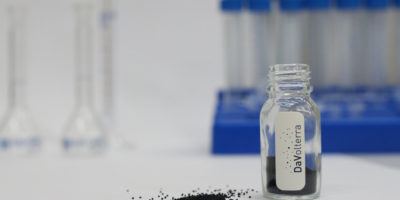 26/07/2021
Da Volterra Announces First Patient Randomized in Phase 3 Clinical Trial Evaluating the Gut Microbiome Protector DAV132 in Patients with Hematologic Malignancies
World's first phase 3 study of a microbiome protector, conducted as part of the European COMBACTE-NET program Consortium of European teams at the van...
19/07/2021
Aridis Pharmaceuticals Announces Exclusive License of suvratoxumab, a Phase 3-Ready Monoclonal Antibody, from AstraZeneca
Aridis Pharmaceuticals, Inc. (Nasdaq: ARDS) today announced that it has entered into an exclusive, worldwide licensing agreement with AstraZeneca (LSE...
17/05/2021
COMBACTE LAB-Net: building a European laboratory network for clinical trials on anti-infectives
LAB-Net, the laboratory network of COMBACTE, has established itself as an indispensable network for clinical trials in infectious diseases that plays ...