COMBACTE
Combatting Antibiotic Resistance in Europe
The fight against antibiotic resistance requires a unified front. COMBACTE is an unprecedented collaboration between industry and academia to tackle the scientific, regulatory, and business challenges hampering the development of new antibiotics.
Almost 100 years after the discovery of the first antibiotics the world is facing a global crisis, with more and more new strains of bacteria becoming resistant to our antibiotics. In Europe alone, antibiotic resistant bacteria kill an estimated 33,000 people every year, costing society €1.5 billion per year. There is an urgent need for new antimicrobial therapies, but few new drugs make it to the market. This may leave physicians with few – if any – alternatives to treat patients.
Developing new antibiotics
Development of new antibiotics is difficult and expensive. The path from drug discovery towards approval is long, and many promising candidates don't reach the phase of clinical evaluation. And even that part, clinical evaluation, is challenging as patients with infections caused by the most resistant bacteria are still scarce and scattered across the continent, accurate microbiological diagnostics are required, and patients need to be enrolled within a short time frame, while being acute ill. Furthermore, the prospects for the pharmaceutical companies are also not optimal; new antibiotics will most likely be used sparingly, reducing the opportunities for future profits or return of investment. All these aspects have contributed to the current threat of reaching a post-antibiotic era for some bacteria.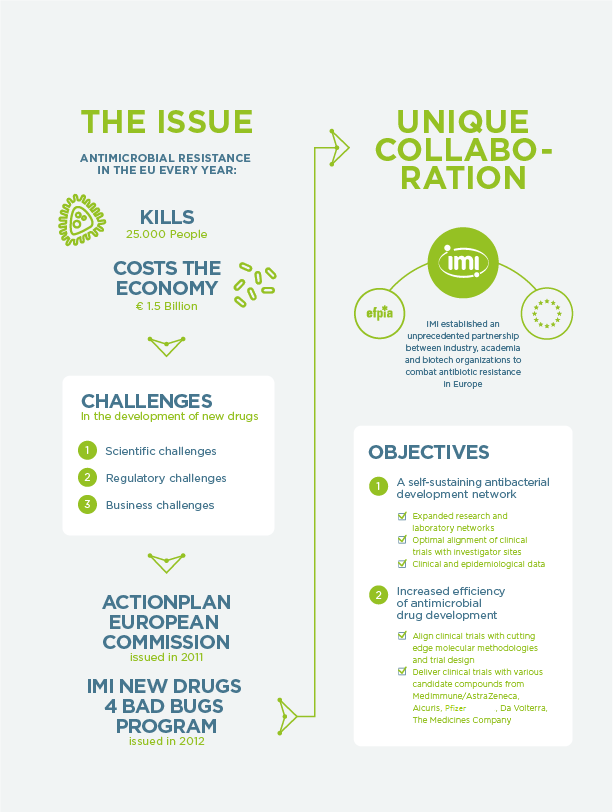 Powerhouse of antimicrobial drug development
Unique in its scale and ambition, COMBACTE has the potential to become the powerhouse of antimicrobial drug development in Europe. Serving as a new standard for other groups.