Building An Infrastructure for High-Quality Clinical Trials
CLIN-Net's network of more than 1000 hospitals was established to conduct clinical trials to test new drugs against antibiotic-resistant bacteria and other trials related to antimicrobial resistance. The project set out to identify and support researchers to participate in and contribute to large, international clinical trials more efficiently in the area of antimicrobial resistance. This included training for the hospitals, building a network of regional coordinators and creating a database of the capacity for each hospital to do studies and lab procedures over the last seven years.
CLIN-Net maintains and continuously updates a portfolio of clinical trial sites across Europe. This maximizes the efficiency of site selection and trial logistics, with hospitals capable of quickly and reliably recruiting, treating, monitoring and reporting data on the required numbers of patients in multinational, multicenter trials at all stages of clinical drug development.
Best Performing Sites
CLIN-Net is focused on identifying a core network of best performing sites based on site capabilities and previous study performance in order to create a solid and permanent infrastructure for rapidly deploying highly efficient and high quality clinical trials. For this a series of data collection, data analysis, project management feedback, combination of quantitative and qualitative data have been used to yield refined results – which are currently best performing sites. Next to that, the analysis identifies hospitals that excel in specific studies, and/or most suited for certain types of studies. This analysis on the network is continuous, with new data gathered from ongoing trials resulting in a dynamic and up to date group of best performing sites.
By knowing in detail how an individual site can perform we are able to act quickly when a trial request reaches us and transparently select the sites that are the best fit for several clinical trials simultaneously for a wide range of indications in the field of infectious diseases.

Miranda Hopman, CLIN-Net Project Manager
The Future of COMBACTE
Having a core network of best performing sites will also help COMBACTE in becoming self sufficient in the near future. Self-sufficiency could be reached through ECRAID – the European Clinical Research Alliance on Infectious Diseases, which envisages a European-wide sustainable clinical research network for infectious diseases and antimicrobial resistance that stems from both EU-funded PREPARE and IMI-funded COMBACTE.
CLIN-Net and COVID-19
The COMBACTE CLIN-Net network is now active during the COVID-19 pandemic and is involved in the setup and expansion of several COVID-19 studies. As COVID-19 clinical trials are being set up, the network is immediately activated and sites are being identified quicker thanks to the best performing sites analysis. "Using existing research infrastructures means scientists can rapidly adapt their research questions to new situations", says Prof. Marc Bonten (UMC Utrecht), COMBACTE's Scientific Coordinator.
The CLIN-Net network now supports large scale clinical trials that help speed up the development of treatments during this outbreak, as well as gather important epidemiological and clinical data resulting in new knowledge concerning COVID-19.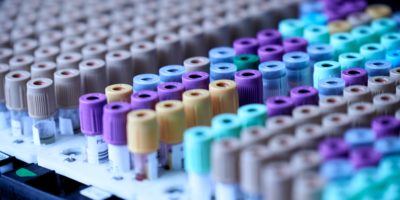 28/04/2021
Rapid Evolution and Host Immunity Drive the Rise and Fall of Antibiotic Resistance During Acute Infection
Antibiotic resistance poses a serious threat to human health. Resistant infections now cause more than 750,000 deaths per year and are predicted to in...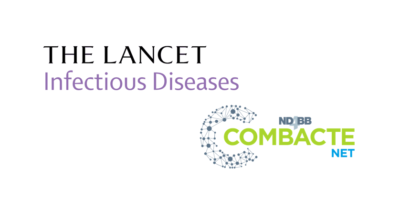 22/04/2021
SAATELLITE Results Published in Lancet Infectious Diseases
The SAATELLITE study team is thrilled to announce the manuscript entitled "Efficacy and safety of suvratoxumab for prevention of Staphylococcus aureus...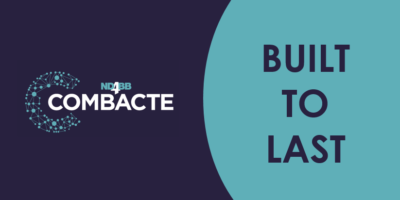 21/04/2021
CLIN-Net - The Hospital Care Network in ECRAID