COMBACTE-MAGNET: First Ever Publication
The research and results coming from COMBACTE can be mined for years to come. In these series, we look back on the very first scientific papers per project and study produced in our consortium. COMBACTE-MAGNET focuses on the most vulnerable category of patients: those who are critically ill and being treated in intensive-care units. It aims to increase our understanding of the needs of these patients and doctors and use that knowledge to advance the development of well-targeted, life-saving treatments.
COMBACTE-MAGNET published its first paper in 2015, on the influence of virulence genotypes and resistance profiles in the mortality of Pseudomonas Aeruginosa bloodstream infections. The paper was published in the Clinical Infectious Diseases journal. Read the abstract below.
ABSTRACT
Several Spanish groups are partners and/or active in COMBACTE and COMBACTE-MAGNET projects. The participation of Spanish centres in these projects as part of CLIN-Net and LAB-Net is coordinated by the Spanish Network for Research in Infectious Diseases REIPI, in collaboration with other Spanish networks CIBERES and ACIP. REIPI is funded by the Instituto de Salud Carlos III, Spanish Ministry of Economy and Competitiveness and co-financed by European Development Regional Fund "A way to achieve Europe" ERDF, Spanish Network for the Research in Infectious Diseases (REIPI RD12/0015). REIPI integrates 16 highly competitive research groups from 14 university hospitals in Spain.
Using a large multi-center prospective cohort of Pseudomonas aeruginosa bacteremia, we demonstrate that the exoU type III secretion system genotype is independently associated with increased risk of early mortality of bloodstream infections, whereas late mortality is associated with multidrug-resistant profile
BACKGROUND
The type III secretion system (TTSS) is a major virulence determinant of Pseudomonas aeruginosa. The objective of this study was to determine whether the TTSS genotype is a useful prognostic marker of P. aeruginosa bacteremia mortality. We also studied the potential association between TTSS genotypes and multidrug-resistant (MDR) profiles, and how this interaction impacts the outcome of bloodstream infections.
METHODS
We performed a post hoc analysis of a published prospective multicenter cohort of P. aeruginosa bloodstream infections. The impact in mortality of TTSS genotypes (exoS, exoT, exoU, and exoY genes) and resistance profiles was investigated. Cox regression analysis was used to control for confounding variables.
RESULTS
Among 590 patients, the 30-day mortality rate was 30% (175 patients), and 53% of them died in the first 5 days (early mortality). The unadjusted probabilities of survival until 5 days was 31.4% (95% confidence interval [CI], 17.4%–49.4%) for the patients with exoU-positive isolates and 53.2% (95% CI, 44.6%–61.5%) for exoU-negative isolates (log rank P = .005). After adjustment for confounders, exoU genotype (adjusted hazard ratio [aHR], 1.90 [95% CI, 1.15–3.14]; P = .01) showed association with early mortality. In contrast, late (30-day) mortality was not influenced by TTSS genotype but was independently associated with MDR profiles (aHR,1.40 [95% CI, 1.01–1.94]; P = .04). Moreover, the exoU genotype (21% of all isolates) was significantly less frequent (13%) among MDR strains (particularly among extensively drug-resistant isolates, 5%), but was positively linked to moderately resistant (1–2 antipseudomonals) phenotypes (34%).
CONCLUSIONS
Our results indicate that the exoU genotype, which is associated with specific susceptibility profiles, is a relevant independent marker of early mortality in P. aeruginosa bacteremia.
Read the publication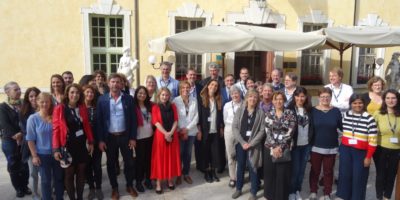 18/08/2021
Pillars of COMBACTE: EPI-Net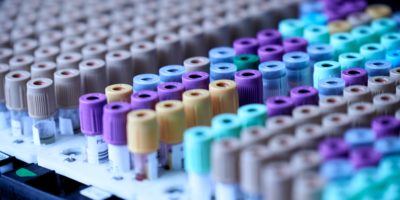 12/07/2021
Rapid Evolution and Host Immunity Drive the Rise and Fall of Antibiotic Resistance During Acute Infection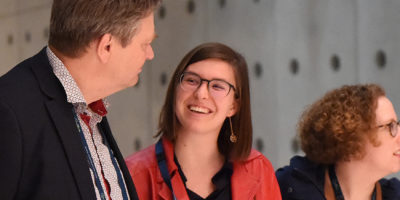 02/07/2021
COMBACTE-MAGNET Abstract at ECCMID 2021