COMBACTE-MAGNET and -NET Posters at IDWeek
For the second year in a row, COMBACTE will be part of IDWeek. COMBACTE-MAGNET will be presenting a poster on the results of the Phase 2 EVADE study: 'Efficacy, Pharmacokinetics (PK), and Safety Profile of MEDI3902, an Anti-Pseudomonas aeruginosa Bispecific Human Monoclonal Antibody in Mechanically Ventilated Intensive Care Unit Patients' (Poster number 635, under 'Clinical Trials'). COMBACTE-NET will be presenting the poster 'Phylogenetic and alpha toxin variant analyses of Staphylococcus aureus strains isolated from patients during the SAATELLITE study' (Poster number 1486, under 'Respiratory Infections-Bacterial'). Both posters will be presented on October 21st.
IDWeek is the joint annual conference of the Infectious Diseases Society of America (IDSA), Society for Healthcare Epidemiology of America (SHEA), the HIV Medical Association (HIVMA), and the Pediatric Infectious Diseases Society (PIDS). The conference will be from 21 until 25 October 2020. Due to COVID-19 the conference will be held online. Check out the programme.
The success of 2019
In 2019 More than 8800 professionals attended the congress. COMBACTE was one of the 155 exhibitors. The booth team was very excited to represent COMBACTE and consisted of members of the UMC Utrecht team and members of AstraZeneca team – one of COMBACTE's EFPIA partners. The COMBACTE booth had over 1500 visitors.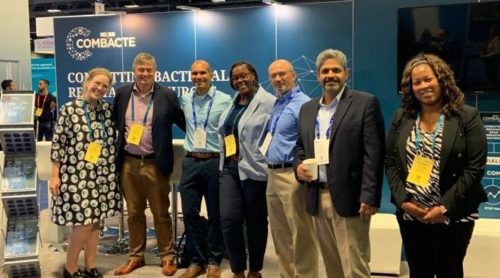 EVADE – Effort to Prevent Nosocomial Pneumonia  caused by Pseudomonas aeruginosa in Mechanically ventilated Subjects –  is a Phase II, randomized, controlled safety and efficacy trial of MEDI3902. It is a bispecific monoclonal antibody against two P. aeruginosa proteins, for the prevention of ventilator-associated pneumonia in adult ICU-patients. In collaboration with AstraZeneca, up to 120 ICUs participated in this study. The EVADE team was pleased to announce that on the 18th of February 2020 the database lock for the study was achieved. Enrollment into the EVADE study had been terminated on the 18th of October 2019. A total of 1023 subjects were screened into the study of which 188 had been randomized.
SAATELLITE – Human Monoclonal Antibody Against Staphylococcus aureus Alpha Toxin in Mechanically Ventilated Adult Subjects (SAATELLITE) is a Phase II, randomized, double-blind, placebo-controlled trial. Involving patients who are at high risk of developing ventilator-associated pneumonia in an intensive-care unit. The trial will test the safety, the pharmacokinetic and pharmacodynamic characteristics, and the efficacy of MEDI4893. A novel treatment that uses antibodies against S. aureus. During the study MEDI4893 was tested in approximately 200 adult patients, in 60 to 80 ICUs across Europe.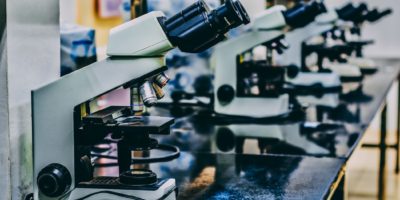 01/10/2020
Trial Stories: RESCUING in Retrospect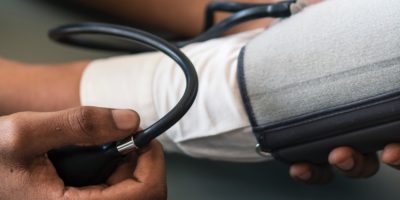 03/09/2020
COMBACTE-MAGNET Patient and Public Involvement Survey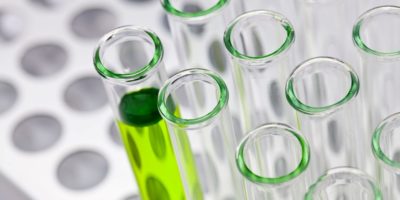 29/05/2020
EVADE Database Lock: Central Laboratory Data