COMBACTE's EPI-Net Launches AMR Travel Tool
The AMR travel tool: a new webtool to assess the risk of acquiring antimicrobial resistant bacteria in travellers and limit spread across borders.
COMBACTE-MAGNET EPI-Net has launched the AMR travel tool, a web-based platform dedicated to both healthcare professionals and the public at large to prevent the risk of acquisition and spread of multidrug-resistant bacteria due to international travel.
This idea emerged as part of the recognition that: i) travel plays a major role in the spread of antimicrobial resistance (AMR) and ii) there is a need for a tool that can help healthcare professionals in evaluating travel history and travel-associated risk factors related to AMR as part of their clinical practice. The tool has been conceptualized also to inform travellers, providing pre-travel practical recommendations to prevent the acquisition and spread of multidrug-resistant bacteria.
Go to AMR Travel Tool
To build up the AMR travel tool framework, data was obtained through an extensive review of five key areas:
i) risk factors for the acquisition of AMR associated with international travel;
ii)  public-access to national and international AMR surveillance systems and repositories at global level;
iii) guidance documents containing specific indications on screening for multidrug-resistant bacteria in patients returning from international travel;
iv) epidemiological studies reporting the prevalence of carriage in returning travellers;
v) pre-travel practical recommendations and general information on AMR and multidrug-resistant bacteria.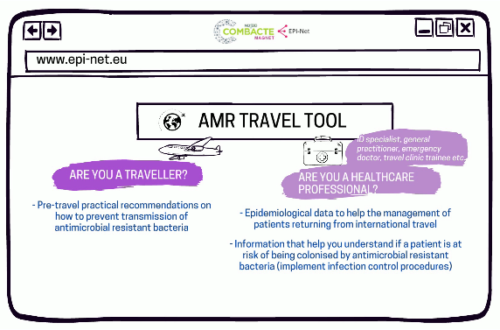 The tool is not limited to Europe but covers all continents and will be periodically updated, providing a support for the medical doctors in their daily practice and educational opportunities for students and medical trainees.
Moreover, it can prospectively have an impact on three different levels:
strengthening the implementation of optimised infection prevention and control measures in healthcare and community settings when a traveller is admitted to hospital or examined by a general practitioner;
increasing knowledge of global AMR surveillance and risk of AMR acquisition at patient level to support and drive antibiotic choices and local guidelines development;
raising awareness and informing travellers on the travel-related risks associated with AMR and on the importance of joining efforts to reduce the AMR burden at global level preserving antibiotics for future generations.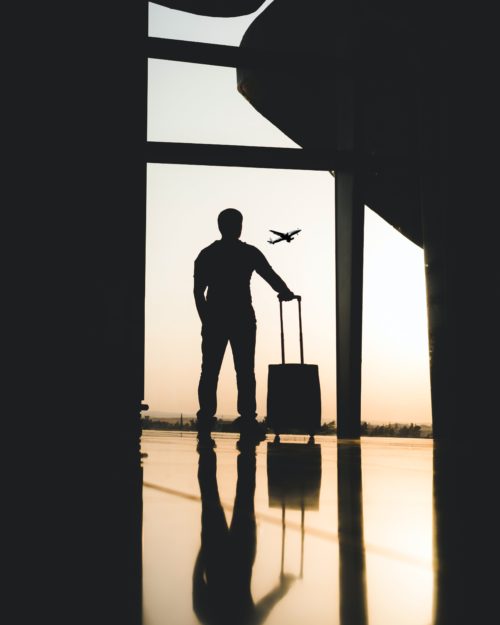 Despite the major curtailing of movement of persons, with a particular impact on international travel due to the pandemic sparked by the novel coronavirus (SARS-CoV-2) in 2020, it is important to actively keep working on reducing the spread of AMR especially now that, as never before, we have been so aware of the interconnectivity of global populations and of the risk related to international travel when it comes to the transmission and spread of infectious diseases.
We should not forget that the AMR threat did not disappear during the COVID pandemic, but its burden has added to that of SARS-CoV-2.
About EPI-Net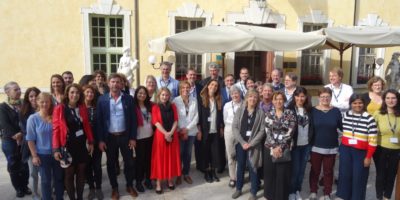 15/11/2021
Updates from the Epidemiological Network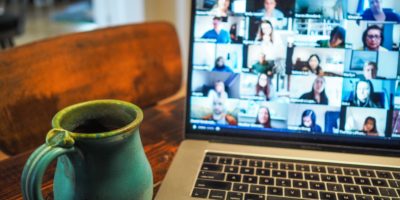 28/10/2021
COMBACTE-MAGNET Scientific Board Meeting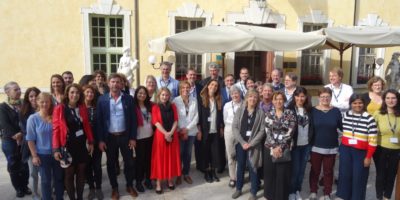 18/08/2021
Pillars of COMBACTE: EPI-Net