First RECOVER Studies Finishing Enrollment
Since the start of the pandemic last year, the COMBACTE network closely collaborates with the EU-funded RECOVER consortium. Now, the first studies within RECOVER are finalizing recruitment.
Together with 10 international partners, the RECOVER consortium was founded to address the most urgent COVID-19 related questions for patient and public health to help tackle the COVID-19 pandemic. COMBACTE is putting forward its established clinical and laboratory network to aid the clinical trials involved.
SOS-COVID
The RECOVER primary care observational study, SOS-COVID (work package 2, WP2), started in March 2020 and enrolled their first patients in the Netherlands on April 14th. The study aims to generate evidence about milder and/or undiagnosed SARS-CoV-2 infection, risk factors for a complicated course of disease, as well as to track the impact of the disease when managed outside the hospital. As of March 24th of this year, 875 patients were included in the study from 9 different countries; the Netherlands, Belgium, Georgia, Spain, Germany, Moldova, Hungary, Ireland and Poland. An interim analysis showed that just over 10% of patients with a respiratory tract infection included in this study tested positive for SARS-CoV-2. The end of recruitment is planned for April 1st.
The sponsor team is grateful for the dedication of the network teams and the pleasant collaboration. A great, highly appreciated effort has been made by all network teams and the recruiting general practitioners despite a very challenging COVID-19 situation. When the last follow-up calls have been done and all swab samples have been analyzed -both expected in May 2021-, the scientific team will start with data analysis.
The social sciences team of WP2 has conducted interviews with patients and general practitioners early in the pandemic in 6 European countries. The aim was to generate an understanding of their perspectives in receiving and providing primary care during the pandemic. All interviews have been finalized and data analysis is ongoing, with several manuscripts in preparation.
MERMAIDS ARI 2.0
The MERMAIDS ARI and MERMAIDS ARI 2.0 studies are part of the PREPARE consortium and work package 3 (WP3) of RECOVER, respectively. Since its reactivation, the MERMAIDS ARI study has included 336 patients at 30 sites. To allow for broad geographical coverage across Europe, more and targeted biological sampling, enrolment of children and enriching the cohort, the MERMAIDS ARI 2.0 study was set up. MERMAIDS ARI 2.0 has now enrolled a little over 180 patients, of which 169 COVID-19 patients, in 7 European countries. Another 3 countries are in the startup process. Despite the challenging COVID-19 situation throughout Europe, participating sites are showing a big effort to recruit patients.
A survey to assess perceptions and preparedness of European healthcare workers (HCWs) for COVID-19 is also part of RECOVER's WP3. Two survey rounds included in total 2,289 HCWs from 40 European countries. Data analysis was finalized and a manuscript was submitted for publication on 20 November 2020.
REMAP-CAP
The REMAP-CAP study (work package 8, WP8) aims to determine the optimal treatment regimen for patients with severe community-acquired pneumonia (CAP). The study is a global adaptive platform trial (APT). This means various interventions can be tested simultaneously within multiple therapeutic domains and the design can easily be adapted according to new insights along the way. Patients are randomized to the most promising interventions, which increases the likelihood of patients receiving an effective treatment. This way the optimal treatment is found faster and no more patients than needed are included.
REMAP-CAP was designed to adapt and speed up research in the event of a pandemic. Due to the continued global spread of COVID-19, the REMAP-CAP pandemic strata were activated in March 2020. The study is currently active in 13 European countries with 205 sites. So far, 4,871 COVID-19 patients and 225 CAP patients have been randomized.
REMAP-CAP published its first results in JAMA on the effect of Hydrocortisone on organ-support free days in critically-ill COVID-19 patients, and in the New England Journal of Medicine showing treatment with Tocilizumab and Sarilumab improved outcomes in critically-ill COVID-19 patients receiving organ support in the ICU.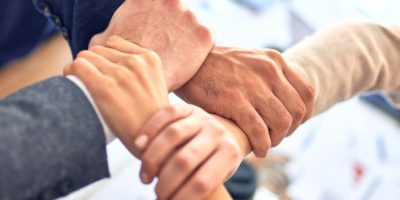 15/06/2021
Project Management in Clinical Trials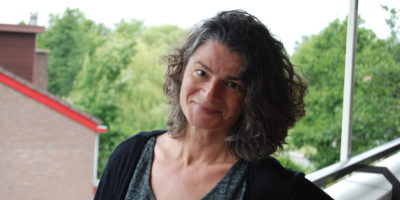 14/06/2021
Cristina Prat-Aymerich: Multi-Faceted Work - Clinical, Laboratory, Research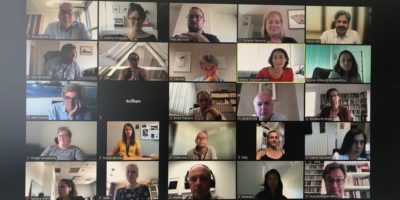 03/06/2021
COMBACTE's Holds First Online General Assembly