The 30th April officially marks the end of COMBACTE-CDI. COMBACTE-CDI was COMBACTE's 4th project focusing on Clostridioides difficile infection (CDI) research.
Started in November 2017, the project has come a long way and yielded important results. Most importantly, despite a small delay due to the corona pandemic, it has achieved what it has set out to do more than three years ago: develop a detailed understanding of the epidemiology and clinical impact of CDI across the whole healthcare economy in Europe.
Understanding CDI
While C. difficile is a leading cause of morbidity and mortality in several countries, there were still gaps in the understanding of the epidemiology and clinical impact of CDI. This was the cause for the Innovative Medicines Initiative (IMI) to launch a Call for proposals on C. difficile in 2016 which resulted in the project COMBACTE-CDI.
The primary goal of COMBACTE-CDI was to develop a detailed understanding of the epidemiology and clinical impact of CDI across Europe. The ultimate goal was to contribute to improved prevention and treatment options for such infections that are responsible for extensive morbidity, mortality and health care costs.
COMBACTE-CDI: A Timeline
In November 2017 COMBACTE-CDI had its kickoff meeting together with all the academic and EFPIA partners.
In June 2018 the very first sample arrived at the University of Leeds – the COMBACTE-CDI academic lead. By the beginning of July 2018, 849 samples had been received by Leeds. The second sample collection began in October 2018, and midway through the month reached 974 samples, counting up to a total of 2142 samples from both sampling periods.
In December 2018 the sample period was concluded with 3167 samples received by the University of Leeds from 12 countries across Europe. The sample testing results were used to determine eligibility for inclusion in the case/control study, which launched in December 2018.
By August 2019 the database lock had been finalized, achieving a 95% return rate for requested case report forms.
Three COMBACTE-CDI abstracts were presented at ECCMID 2019. During the conference, one COMBACTE-CDI poster ('Detection of Clostridium difficile infection across whole healthcare economies in Europe: results from COMBACTE-CDI'; Davies et al.) was top-rated poster. Only six such ratings are awarded during the congress. A further nine COMBACTE-CDI abstracts were accepted at ECCMID 2020, and two at ECCMID 2021.
COMBACTE-CDI Infographic
COMBACTE-CDI is addressing an important gap in our knowledge about the true whole healthcare economy burdens of CDI across Europe. In order to do this, a complex coordinated project co-led by our team in Leeds has been progressing over the last 2 years. When SARS-CoV-2 has been beaten, C. difficile will still be a threat to our patients and so needs our continued attention.

Prof. Mark Wilcox, Head of Microbiology Research & Development, Leeds Teaching Hospitals NHS Trust
Results from COMBACTE-CDI
The academic and EFPIA partners in COMBACTE-CDI have put all their efforts into preparing the manuscripts based on the results coming from the project.
"As the COMBACTE-CDI study comes to a close, we are looking forward to disseminating the results in peer-reviewed scientific journals, with a number of manuscripts currently in preparation for both work package one (community and in-patient CDI, strain distribution, transmission) and work package two (management guidelines, treatment pathways and surveillance, and health economics.)  We have developed strong collaborations with project partners throughout COMBACTE-CDI and look forward to maintaining and expanding these relationships going forwards, within a sustainable network to support future CDI research."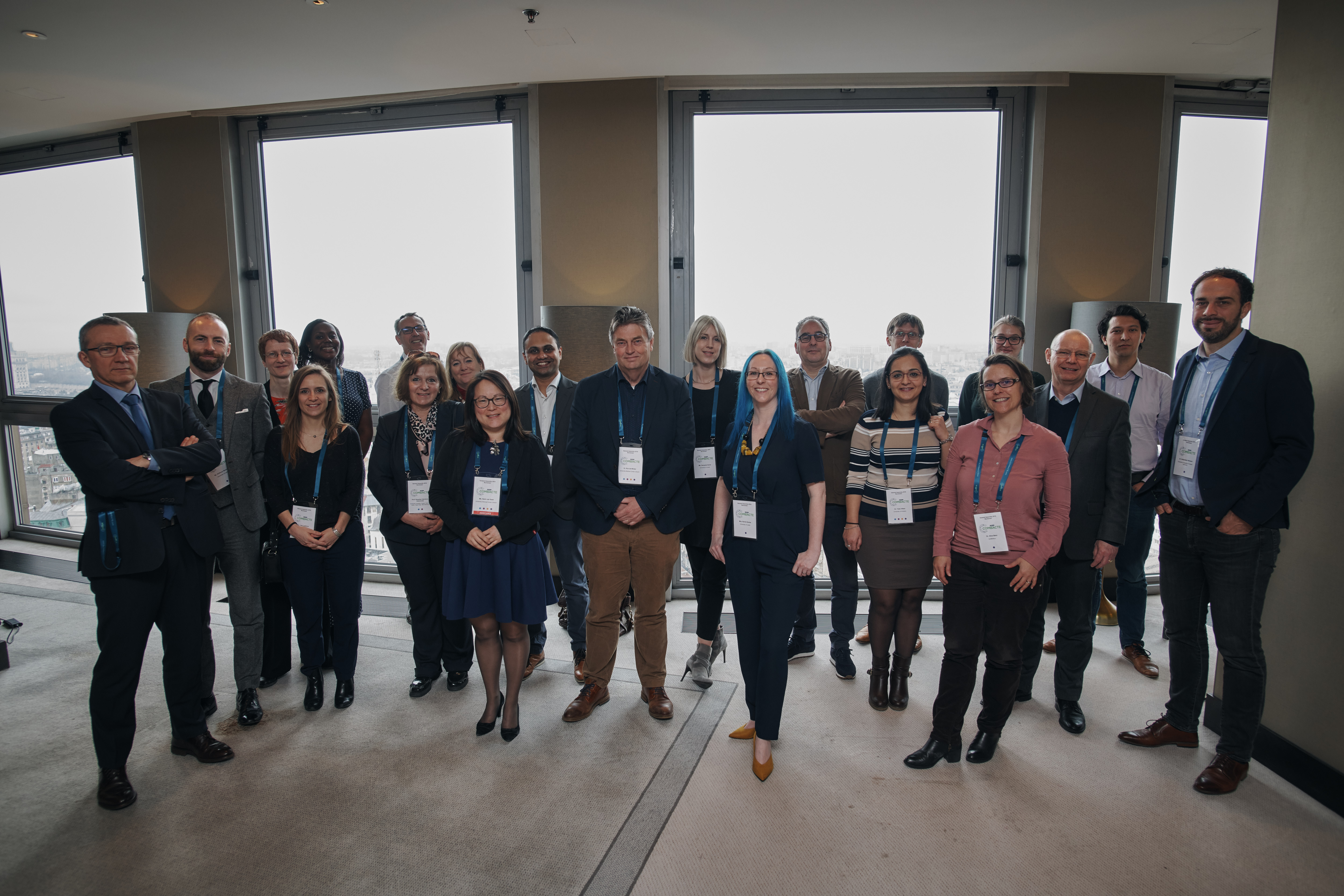 The burden of CDI in Europe is poorly understood, as most countries have not implemented standardized clinical criteria or laboratory methods for CDI testing and reporting. As new interventions become available, it is critical to better estimate the incidence of disease, elucidate CDI risk factors, and describe its health and economic outcomes in order to determine optimal disease prevention and control approaches

Jennifer Moïsi, Senior Director, Medical and Scientific Affairs, Pfizer
Last COMBACTE-CDI GA
The consortium had their final General Assembly meeting on April 14. During the virtual meeting, first results from the project were presented. Important conclusions on the presented research results were:
Awareness of CDI and guidelines has improved in hospital sites across Europe but there is still disparity between countries and a lack of awareness and testing for CDI in the community.
Testing for CDI in the community should not be restricted to patients with higher age, but should include all patients with at least one known predisposing factor.
There is no consistent approach in Europe across the different healthcare economies.
Compliance of national/international treatment guidelines seems to improve health-economic outcome of CDI patients.
Undiagnosed "missed" CDI cases should be avoided but the results at hand showed a lower health-economic impact than expected
COMBACTE-CDI Manuscripts
To date, one COMBACTE-CDI paper has been published in the Journal of Antimicrobial Chemotherapy on "Haem is crucial for medium-dependent metronidazole resistance in clinical isolates of Clostridioides difficile".
Another pre-prin paper on "Key Differences in Diagnosis and Patient Populations between Community and In-Patient Clostridioides Difficile Infections (CDI): Results from Combatting Bacterial Resistance in Europe CDI (COMBACTE-CDI) can be found here.
The results on the research done within these work packages will be published in peer reviewed journals in the coming months.
Over the past three years I have seen how hard the consortium worked to generate robust, comprehensive data to increase awareness of CDI, and best practice for its diagnosis, treatment and management. I encourage the consortium to disseminate and communicate on the project, as well as to promote synergies with other projects, something that is especially critical in the antimicrobial resistance field.

Nathalie Seigneuret, Scientific Officer - Innovative Medicines Initiative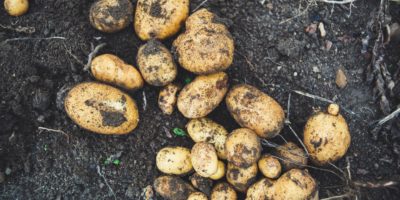 05/09/2022
Could potatoes play a role in C. difficile transmission?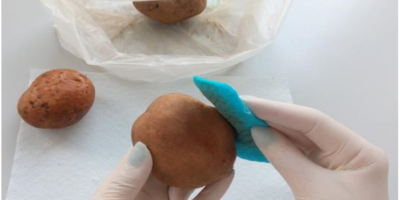 19/04/2022
New COMBACTE-CDI results: 'Could potatoes play a role in C. difficile transmission?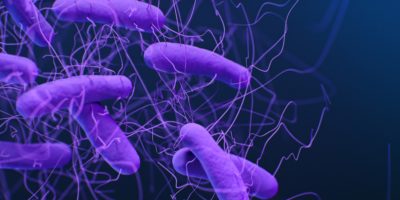 08/03/2022
Notorious Superbug Found To Be A Hidden Disease Outside Hospital Settings