Tocilizumab and Sarilumab effective in improving survival in sickest COVID-19 patients
The REMAP-CAP study finds that patients receiving tocilizumab and a second drug, sarilumab, can reduce the relative risk of death by 24% when administered to COVID-19 patients within 24 hours of entering intensive care.
The REMAP-CAP study, sponsored by the UMC Utrecht in Europe and led by Imperial College London and ICNARC in the UK, shares exciting results in a press release published on January 7, 2021. REMAP-CAP evaluated the effect of treatments on a combination of survival and length of time COVID-19 patients need support in the ICU. Patients receiving tocilizumab and a second drug called sarilumab – both types of immune modulators used to treat rheumatoid arthritis – have a significant impact on patient survival and can reduce the relative risk of death by 24% when administered to patients within 24 hours of entering intensive care.
The latest findings on tocilizumab add to REMAP-CAP findings from November last year, which found that the immunosuppressive drug significantly improves outcomes for critically ill patients with severe COVID-19. Due to the clinical implications for patients, the researchers have released the findings before they have been peer reviewed, but are working to analyze and publish them as soon as possible. You can read the preprint here.
ADAPTIVE & INNOVATIVE
As an adaptive platform, REMAP-CAP uses its innovative trial design to efficiently evaluate multiple interventions simultaneously. The study was designed to adapt in the event of a pandemic, increasing the likelihood of patients receiving an effective treatment. Since the COVID-19 outbreak, the platform has extended its domains to investigate new treatments specifically for COVID-19 patients on the ICU and the ward. The study design randomizes patients to multiple combinations of treatments, enabling researchers to evaluate different treatments for COVID-19, including antivirals, immune modulators, and therapies that modulate or support other vital aspects of the body's response to the virus.
Coordinating investigator and intensivist Lennie Derde (UMC Utrecht): "What sets REMAP-CAP apart is that this is a smarter and more flexible randomized trial with a control group. In a traditional clinical study, participating patients receive one treatment from a short list of alternatives. In REMAP-CAP we can test several groups of medicines at the same time. An adaptive platform trial is fairer for the participants. If a particular drug shows better results, a larger percentage of new patients will be allocated to that drug. Fewer people are exposed to less promising medicines. As a result, patients are more likely to benefit from the knowledge that is gradually yielded by the study. We also have faster results. To have another effective therapy for critically ill patients within months of the start of the pandemic is unprecedented. Specific targeting of the immune response is theoretically attractive, and now this indicates it works."
A GLOBAL TRIAL
REMAP-CAP is a global network of leading experts, institutions and research networks, with over 250 participating world-wide. The REMAP-CAP study, based in 15 countries across Europe, involves more than 3,900 COVID-19 patients. COMBACTE is collaborating closely with this global trial. COMBACTE's CLIN-Net is performing site selection for REMAP-CAP and aims to select 250 hospitals across Europe.
By providing its extensive, highly capable clinical and laboratory network COMBACTE is ensuring rapid participation of experienced hospital sites in COVID-19-focused clinical trials. COMBACTE supports these large scale clinical trials to help speed up the development of treatments during this pandemic.
Learn more about the REMAP-CAP study and the important science being produced on the REMAP-CAP page.
Find out what COVID-19 related activities COMBACTE is involved in on the COMBACTE and COVID-19 page.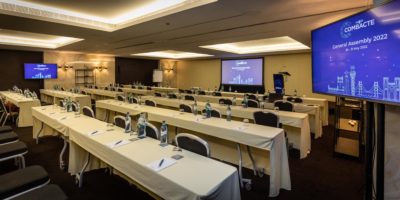 02/06/2022
A Successful General Assembly in Lisbon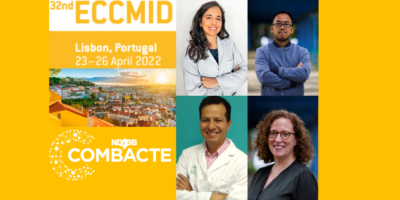 21/04/2022
The COMBACTE Consortium at ECCMID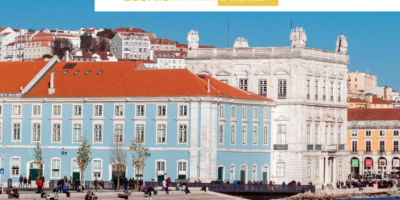 11/04/2022
COMBACTE at ECCMID 2022