Trial Stories: Celebrating EVADE's First Lustrum
In our trial series we take a closer look at COMBACTE trials that are (almost) completed with insights from study leads or study members. This time we focus on EVADE, a clinical trial which was initiated 5 years ago.
EVADE is a Phase II, randomized, controlled safety and efficacy trial of MEDI3902, performed in collaboration with AstraZeneca. MEDI3902 is a bispecific monoclonal antibody against two Pseudomonas aeruginosa proteins, for the prevention of ventilator-associated pneumonia in adult ICU-patients.
EVADE the danger 
Pseudomonas aeruginosa is one of the most dangerous pathogens for critically ill patients treated in intensive-care units (ICUs). It is intrinsically resistant to many antibiotics and has a remarkable capacity to acquire novel resistance mechanisms. Acquisition can occur either due to mutations under direct antibiotic pressure or through horizontal gene transfer of resistance genes. Especially threatening are carbapenem‐resistant variants of P. aeruginosa. The mechanisms and transmission pathways underlying the success of these clones are far from understood. Furthermore, P. aeruginosa has well‐characterized virulence factors, such as PsI and PcrV toxins.
A total of 58 sites from 13 countries (Austria, Belgium, Croatia, Czech Republic, France, Greece, Hungary, Ireland, Israel, Portugal, Spain, Turkey and United Kingdom) participated in EVADE. In the beginning of 2016, sites started to enrol patients and finished in October 2019. In total 1023 subjects were screened of which 188 were randomized.
Check all COMBACTE trials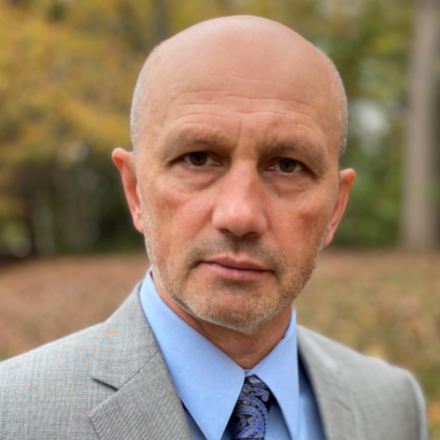 "I consider the completion of the Phase 2 study of MEDI3902 (EVADE) monoclonal antibody a success as this is a novel approach for pre-emption of P. aeruginosa pneumonia in the mechanically-ventilated ICU patients, especially in the era of the growing antibiotic resistance worldwide. We learned a lot from this study by showing that rapid PCR tests were effective in identifying the patients at risk and narrowing down the subsets of patients that could benefit the most from this antibody."
Turning the key in the lock
On February 18th, 2020, the milestone of the database lock was achieved. After the database lock, data reconciliation and blinded review of all randomized patients was performed by the adjudication committee. They assessed the incidence of pneumonia through 21 days post dose. This important milestone also marked the start of the statistical analysis.
In addition to the clinical data, the database also contains biomarker data generated by a number of central laboratories from COMBACTE LAB-Net. During the study, samples and isolates were collected by local laboratories, shipped to the contract research organization PPD and distributed to the central laboratory for further testing. Testing was done for several reasons and performed by different partners involved in EVADE:
Measure the anti-cytotoxicity and phagocytosis activity in serum samples against aeruginosa (University Medical Centre Utrecht, the Netherlands);
Determine the antibiotic resistance profiles of aeruginosaisolates that were first analyzed at University of Antwerp, Belgium, for purity and identity (Hospital Universitario Son Espases, Spain);
Assessing the serum Pharmacokinetics and anti-drug antibody data as well as tracheal aspirate PK data (AstraZeneca).
Over the last 5 years, successes of the team have been shared at different congresses such as IDWEEK, SRLF and ECCMID.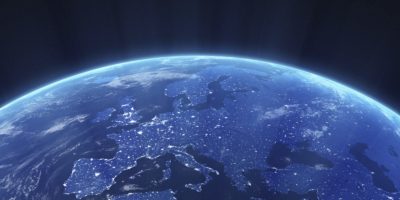 26/01/2021
EPI-Net Excellence Centers Project Launched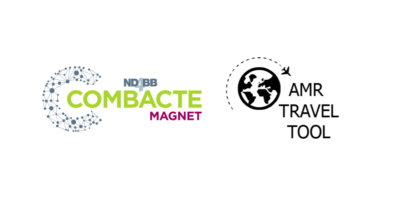 21/12/2020
COMBACTE's EPI-Net Launches AMR Travel Tool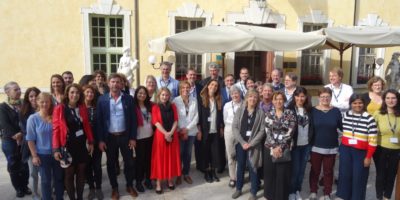 08/12/2020
EPI-Net Publishes "Bridge the Gap: Survey to Treat" One Health White Paper Series and COACH Systematic Review