Trial stories: REJUVENATE, COMBACTE's first interventional clinical trial
In these trial series we are diving into COMBACTE trials that have been carried out and (almost) completed with insights from some of the study leads or members. This story is about REJUVENATE, a trial started in 2016.
REJUVENATE was a Phase II, prospective, open-label, single-arm, dose-confirming multicenter study. The trial was set up to test the optimal dosing and safety of a new combinational drug on a small number of patients. The drug tested, aztreonam-avibactam (ATM-AVI), is a beta-lactam-beta lactamase inhibitor combination, intended to treat serious Gram-negative bacterial infections in patients with limited or no treatment options.
Assessment was also done on treatment outcome (proportion of patients with clinical cure at the TOC visit) and the relationship between exposure of ATM-AVI and clinical cure. REJUVENATE was the first study of aztreonam-avibactam in patients with a representative burden of infection and therefore represents an important clinical milestone.
The study, set up by Pfizer in collaboration with COMBACTE-CARE, was carried out in 20 sites divided over 3 countries (Spain, France and Germany). Between May 2016 and October 2017, a total of 40 adult patients with a diagnosis of complicated intra-abdominal infection and the need for a surgical intervention were enrolled. First a cohort of ten patients were assessed. When the safety and pharmacokinetic (PK) was confirmed, the study proceeded.
The network has performed just as I had hoped it would on the REJUVENATE trial. We have all learned from working together. With his team, José Miguel Cisneros Herreros, the Spanish national coordinator and academic co-leader, really set an example for such a network. We had the pleasure of visiting some of the Spanish sites, and it was great to witness the motivation and enthusiasm maintained by the network.

Alison Luckey, Lead Study Clinician at Pfizer and COMBACTE-CARE trial co-leader
REJUVENATE in Practice
The proposed administration of ATM-AVI for enrolled patients was a loading dose, immediately followed by a maintenance infusion. From day two onwards, the dose was raised. This treatment was continued for five to fourteen days, deemed appropriate by the investigator. If the patients showed significant clinical improvement, all study therapies were discontinued. Assessment of clinical response was made at End-of-Treatment (EOT), Test-of-Cure Visit (TOC) and Late-Follow-Up (LFU) points.
Of the 40 patients enrolled, 34 received at least one IV infusion of ATM-AVI (and metronidazole IV). A total of 21 subjects in intensive PK blood sampling on Day 4 of treatment (steady state), contributing to the non-compartmental analysis of PK parameters for ATM and AVI.  PK parameters were similar to those previously reported in the Phase 1 (healthy volunteer) study. All results are available in the publication on REJUVENATE in Journal of Antimicrobial Chemotherapy. Also results have been presented at the poster session of ECCMID 2019.
The challenges of the complex REJUVENATE study also resulted in rewarding experiences. The successful collaboration between the National Coordination and the sites, as well as within the sites, and the consolidation of local multidisciplinary research teams (clinical departments, nursing, pharmacy, laboratory) allows us to further actively participate in other COMBACTE projects. 

Dr. Jose Miguel Cisneros Herreros, Hospital Universitario Virgen del Rocío and Co-International Coordinating Investigator in REJUVENATE
REJUVENATE Published Results
Cornely O.A., Cisneros J.M., Torre-Cisneros J, Rodríguez-Hernández M.J., Tallón-Aguilar L., Calbo E., Horcajada J.P., Queckenberg C., Zettelmeyer U., Arenz D., Rosso-Fernández C.M., Jiménez-Jorge S., Turner G., Raber S., O'Brien S. and Luckey A. Pharmacokinetics and safety of aztreonam/avibactam for the treatment of complicated intra-abdominal infections in hospitalized adults: results from the REJUVENATE study. Antimicrob Chemother. [/i] 2020 Mar 1;75(3):618-627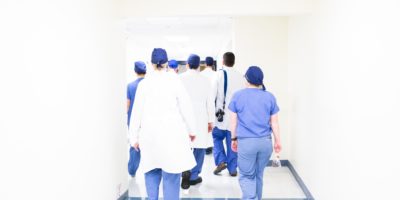 02/12/2020
Immense Commitment in REVISIT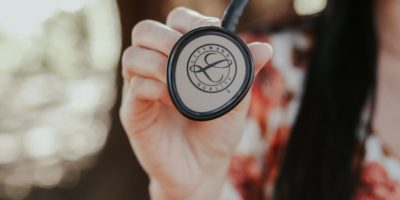 10/09/2020
First Subject First Visit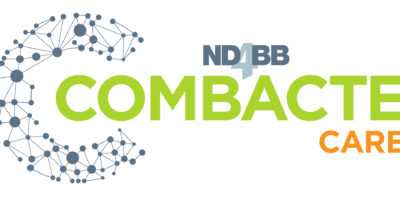 08/09/2020
EURECA Finalizes Database Lock