Personal Story
One Team, One Goal
Drieke Vandamme: Project Management Office Lead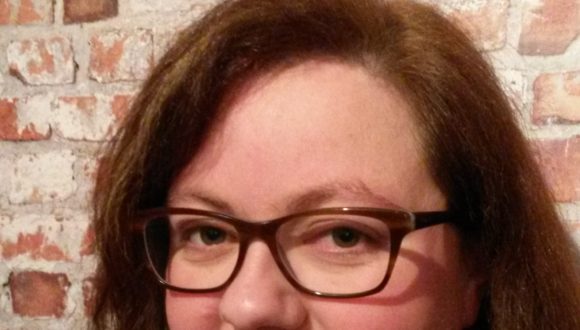 Drieke Vandamme (University Medical Center Limoges, France) has been the Project Management Office Lead of COMBACTE-MAGNET, Clinical project manager for the SAATELLITE and EVADE studies and a part of the COMBACTE-NET Project Management Office (PMO) since 2013.
Drieke got her degree in biomedical sciences at the University of Ghent in Belgium. Afterwards she pursued a research path in cell biology and systems biology in Ireland. In 2011 Drieke joined CASYM – a European project to implement system biology techniques in system medicine. This work involved a lot of collaboration with bioinformatics and mathematical modelling, but also brought Drieke closer to clinical research. CASYM involved a lot of project management work, so Drieke pursued a project management degree at a business school at the same time while working for CASYM. She found project management something very interesting, especially in combination with clinical research.
She joined the Limoges team in 2013 and started working as a Clinical project manager for COMBACTE-NET and COMBACTE-MAGNET's SAATELLITE and EVADE studies.
"As lead PMO in COMBACTE-MAGNET, I organize project management and management board meetings and scientific coordination board meetings, take care of amendments, scientific reports for the Innovative Medicines Initiatives. Notably the coordination of the annual report which requires a lot of coordination with the work package leads, management board, PMO and Communications Offices."
What is interesting in COMBACTE is that we work with both industry and academia, and we learn a lot from each other. This collaboration makes it stimulating and complicated at the same time. There are so many different partners, that it makes it a challenging but also a very rich experience.
"The ways of working are very different between private and public partners, and we also need to take into account specificities linked to both private and public funds. Getting the expectations of working with industry lined up with academics into something that works is a challenge, but we've done it now for several studies. We learned what we can and cannot do, and learned to make the expectations of industry partners realistic from the start. It remains challenging, but we know what hurdles to expect and how to overcome them".
""Joining the industry and academia teams into one team that has one goal and can jointly manage all different vendors needed in big trials is key" "
"It helped that I was in COMBACTE from the beginning. It pays to know the operational and practical procedures and where they come from. We have learned a lot from these and we can now manage and start new clinical trials more easily".