ECCMID 2017 Highlights: Jesús Rodriguez-Baño
With only 45 days to go, the countdown to the European Congress of Clinical Microbiology and Infectious Diseases (ECCMID) 2017 has begun. COMBACTE will be present at this year's ECCMID in the exhibition hall, and will host its 5th consecutive Investigators Meeting. To kick off the road to ECCMID, find this week's highlight: An interview with COMBACTE-CARE's Dr. Jesús Rodriguez-Baño!
Jesús Rodriguez-Baño, Management Board Member of COMBACTE-CARE and Work Package leader of EURECA study, talks about what makes ECCMID a crucial event in tackling AMR, and why is it important for COMBACTE to be there.
Dr. Rodriguez-Baño is Head of Infectious Diseases Division at Hospital Universitario Virgen Macarena, and Professor of Medicine at Universidad de Sevilla. He is also the scientific coordinator of the Spanish Network for Research in Infectious Diseases (REIPI).
When did you attend ECCMID for the first time and what did you think of it?
"My first ECCMID was 15 years ago, in 2002, In Milan, Italy.  I was surprised to see so many people attending. At that time ECCMID was an event attracting countries from the Central and Western parts of Europe, while looking at the possibilities of incorporating Eastern European countries."
How has the congress evolved since then?
"From a mainly European attendance, the congress has now grown to be the most important congress worldwide in infectious diseases and clinical microbiology. 11, 000 people from more than 110 countries worldwide are attending. It is one of the congress' biggest values.  Next to that the audience has widened. There are mainly infectious diseases and clinical microbiologists attending, but there are now other clinical specialists (pediatricians, intensive care specialists, etc.) as well as pharmacists, basic science microbiologists or microbiologists from the veterinary field that will attend."
Why is ECCMID an important event, and why is it important that COMBACTE attends?
"What's most important and what I also enjoy the most is the networking part, and the chance to attend so many sessions. This means getting in touch with different experts and learning from their most recent research, exchanging opinions and discussing different issues. This enables us to bring back lots of new ideas that we can further implement in our own research."
"For all of these reasons, it is crucial for COMBACTE to attend. ECCMID is also a fantastic place to increase the visibility of the project, and show the results, data, and consortium to a wide audience."
What is your contribution to this year's ECCMID?
"I've been member of the Programme Committee. At the Congress I will be chairing an educational workshop and speak at a 'Meet-the Expert' meeting. Apart from that I will be having meetings with national and regional societies on behalf of ESCMID in order to expand our values and collaborations all over the world."
You will soon become President of ESCMID.  How does that make you feel?
"My presidency term will begin right after the next congress in 2018 in Madrid. I feel very honored to have such an opportunity.  It is probably one of the most important achievements I could dream of. It comes with a great deal of responsibility and work for all the activities that take place, while living up to the high expectations. ESCMID management is a team work in which all the Executive Committee and many more members are involved."
Do you have a message for the COMBACTE network?
"Please attend ECCMID and take the opportunity to network and discuss science and projects with colleagues from all around the world. Disseminate the achievements of COMBACTE, and bring back many ideas to COMBACTE in order to improve our research and our activities!"
On behalf of the Management Board, see you at the COMBACTE booth in Vienna, Austria, for the 27th European Congress of Clinical Microbiology and Infectious Diseases (ECCMID)!
22/01/2023
REVISIT Completes Recruitment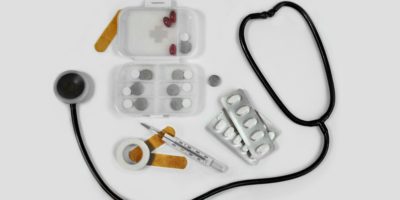 12/09/2022
REVISIT Increases No. of Subjects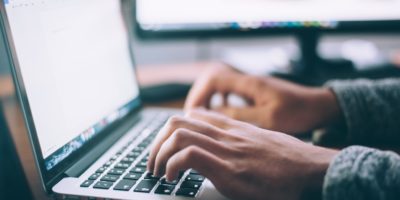 30/05/2022
324 Subjects Randomized in REVISIT