COMBACTE-CARE's MARS: Molecular Diagnosis and Risk Stratification of Sepsis
Pneumonia and abdominal infection are major causes of sepsis in the Intensive Care Unit (ICU).
Work Package 1C in COMBACTE-CARE seeks to identify patients with pneumonia or abdominal sepsis who are at high risk for a poor outcome, based on molecular biomarkers expressed in blood leukocytes. Biomarker discovery studies such as performed in COMBACTE-CARE can contribute to optimizing patient selection in future studies.
The work performed in Work Package 1C makes use of a recently composed cohort of ICU patients ("MARS"). MARS (acronym for "Molecular Diagnosis and Risk Stratification of Sepsis") was an observational study performed between January 2011 and January 2014 in the ICUs of COMBACTE partners AMC Amsterdam and UMC Utrecht. In total 8303 ICU admissions involving 6984 patients were enrolled. Clinical data, microbiology results (including resistance patterns), whole blood leukocyte RNA and daily obtained plasma samples were stored from all patients (in all 50,000 samples). The plausibility of all suspected infections treated by the clinical team was post-hoc scored based on all available evidence and classified on a 4-point scale (none, possible, probable or definite) according to Center for Disease Control and Prevention and International Sepsis Forum consensus definitions.
The MARS cohort is highly similar to the ICU populations prospectively enrolled as part of COMBACTE and therefore is an excellent asset in biomarker research seeking to provide prognostic tools for future studies in the two target populations defined in Work Package 1C of COMBACTE-CARE, i.e., nosocomial pneumonia and abdominal sepsis. For biomarker discovery 126 consecutive patients with abdominal sepsis (age 63 [50-71] years, median [interquartile ranges] and 88 consecutive patients with nosocomial pneumonia (age 65 [55-72] years) were selected from MARS; 73 healthy controls were included to allow comparison with health. Mortality at day 14 was 22% and 16% amongst abdominal sepsis and pneumonia patients respectively. Whole genome RNA expression profiles in blood leukocytes were determined by arrays analyzing messenger RNA's, microRNA's and noncoding RNA's. Ten RNA species were identified that were highly statistically significantly different between survivors and non-survivors of abdominal sepsis; 39 RNA's reliably discriminated between survivors and non-survivors of nosocomial pneumonia. In future studies these potential prognostic RNA biomarkers will be validated in independent patients suffering from either abdominal sepsis or nosocomial pneumonia.
This part of COMBACTE-CARE is an excellent example of how existing cohorts can be utilized to obtain important information for new research questions. It is expected that MARS will also be helpful for other study questions relating to biomarker discovery and validation in COMBACTE. As an example, biomarker results from ASPIRE-ICU (an observational study that is part of COMBACTE-MAGNET and COMBACTE-NET) can be validated in the MARS cohort.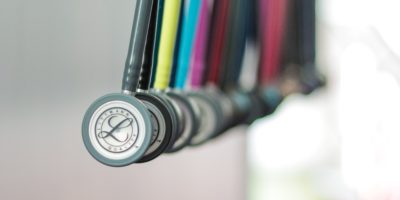 14/09/2023
Reflections On COMBACTE-CARE
22/01/2023
REVISIT Completes Recruitment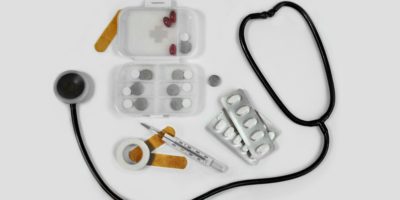 12/09/2022
REVISIT Increases No. of Subjects