Cristina Prat-Aymerich
Multi-Faceted Work
Clinical, Laboratory, Research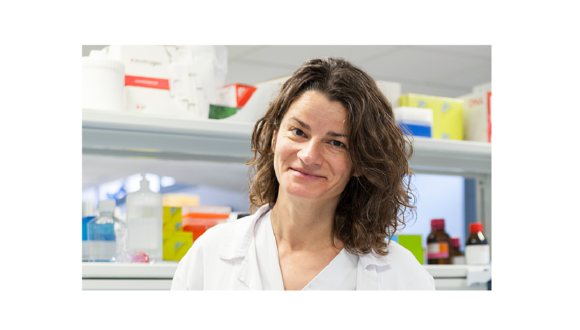 "Having the opportunity to contribute to fighting this pandemic is huge. If up until this point people haven't realized how powerful collaboration is, and the real value of teamwork, then they will now."
Connected to Research
At the beginning of her career Cristina Prat-Aymerich mainly worked in clinical practice. Having shifted in time to combine clinical practice and research, her work is now fully focused on researching respiratory tract infections.
"I am glad to be able to combine my clinical practice experience with writing study protocols and formulating research questions that are also relevant to the clinical side of a trial.
The disciplines of microbiology and infectious diseases allowed me to see things from beginning until the end, working on the causative agent and on pathogen-host interaction, therefore combining clinical work, laboratory work, and research. Microbiology allows you to have a good overview and stay connected to research more than other specialties do."
TB & Respiratory Tract Infections
Cristina is a Doctor in Medicine and Surgery, specialized in microbiology and parasitology. She is head of the respiratory and mycobacterial infections section at the Germans Trias i Pujol Hospital in Barcelona, Spain, where she has been primarily involved in the microbiological diagnosis and support and epidemiological surveillance of tuberculosis and respiratory tract infections.
While on temporary leave from her institute in Barcelona, Cristina is currently scientific coordinator for several projects related to respiratory tract infections such as VALUE-Dx's ADEQUATE trial and the PNEUMO trial. Most recently she is also involved in the COVID-19 project RECOVER (MERMAIDS 2.0) and the BRACE trial (BCG vaccination to Reduce the impact of COVID-19 in healthcare workers following Coronavirus Exposure Trial).
Cristina used to be the principal investigator at her site of COMBACTE-NET's ASPIRE-ICU study.
"I am glad I can contribute to the fight against COVID-19 in one way or another. Not being able to be there with my colleagues in Barcelona during this crisis was very difficult for me. I missed doing my usual work at the Microbiology Department. But I was in contact with colleagues from different specialties on a daily basis."
A Web of Knowledge
At the moment, Cristina works within UMC Utrecht as Assistant Professor and Scientific Coordinator, while still closely collaborating with her hospital in Barcelona as an affiliate of the research institute Germans Trias i Pujol (IGTP) and the national research network on respiratory diseases CIBERES. Her wide-ranging background helps her in her goal to form a bridge between scientific research and clinical real-life problems.
Cristina has numerous contacts across the infectious diseases and pulmonology field globally, with whom she still collaborates. She is hoping that she can share her knowledge, while continuing to learn from other colleagues around the world. One such example is innova4TB, a project coordinated by IGTP and focused on tuberculosis in countries such as Ukraine and Moldova and with partners in Sweden, Germany and Chile. Other ongoing projects involve other countries from Eastern Europe, Africa and India.
The input she collects from her colleagues helps Cristina in anticipating what is really needed on the clinical side, and what can be applied in her research.
COVID-19 Research
Next to her work on the COVID-19 studies RECOVER MERMAIDS 2.0 and BRACE, Cristina was appointed to the Spanish scientific technical committee Fondo COVID Instituto de Salud Carlos III, to evaluate research grant proposals for fast track calls on emergency responses to the COVID-19 pandemic.
"We received about 1.500 proposals. This was a great thing, as it shows the power of creativity and teamwork of the scientific community in Spain to find solutions to this pandemic in a record time. We reviewed these proposals and learned a great deal too.
Unfortunately we could only choose about 10% of the received proposals. These proposals are either clinical trials, some are developing diagnostic tests and novel therapies, some are focused on infection prevention and others explore the pathogenesis of the virus and the immune response. All of them are already running at the moment.
In the last two months, I learned a lot about the corona virus and the context around it. We are seeing a lot of differences per country with regards to the management and the outcomes of this pandemic.
We now live in a highly connected world, and for the first time we see the effect of a pandemic in modern times. This new microorganism is very transmissible and especially aggressive in certain people. We need to keep on learning.
The virus will stay around a while, so everything we do will have an impact. We need to have tools ready for the next year, for the flu season, as the virus will persist. "