Another Succesful ECCMID Completed
ECCMID 2018 has come and gone, but not without breaking another record of almost 13,000 people from 124 countries reported to have attended the annual congress. 500 more visitors compared to 2017, mostly coming from the United States, Spain, the United Kingdom, France, Germany, Italy, the Netherlands, Switzerland, Belgium, and China, which for the first time moved into the top 10.
The COMBACTE booth was one of the almost 200 exhibitors (another record) that was present at ECCMID's exhibition hall and had 7 posters displayed in the ESCMID Networking Corner (ENC). COMBACTE's booth #37 received almost 300 visitors. Amongst them, COMBACTE partners, people from the network and participating sites, as well as visitors unfamiliar with the project, but interested in what COMBACTE does have dropped by.  Most booth visitors came from Spain, United States, United Kingdom, the Netherlands, France, Italy, and Greece.
The COMBACTE booth also served as a meeting point for COMBACTE partners who held face to face meetings at the designated meeting areas on the booth.
The highlights of COMBACTE's exciting four days in the ECCMID Exhibition Hall are showcased in the video below.
Below you can find the photo gallery of the COMBACTE booth during the 4 days at ECCMID 2018.
COMBACTE Networking Event
On the evening of the 23rd of April, COMBACTE organized its 5th Networking Event – an open session that provided updates on the project of the 5 years of its inception. Studies such as EURECA (COMBACTE-CARE) were presented by Dr. Jose Bravo-Ferrer on behalf of COMBACTE-CARE management board member Prof. Dr. Jesus Rodriguez-Bano. The ANTICIPATE (COMBACTE-NET) study by Coordinating Investigator Henri van Werkhoven. An update on the EPI-Net (COMBACTE-MAGNET) Surveillance Systems was provided by Dr. Nico Mutters on behalf of Prof. Dr. Evelina Tacconelli. Management board member Prof. Dr. Herman Goossens closed the session with an update on the European Clinical Research Alliance for Infectious Diseases (ECRAID) – a collaboration set to take off once the COMBACTE project finishes in 2021 (read more about ECRAID in an interview with Herman Goossens and Marc Bonten in the COMBACTE Magazine – p. 42).
The video recordings of the presentations can be found here.
The presentations were followed by a Networking Dinner, where the attendees got the chance to catch up and reflect on the meeting proceedings and discuss potential opportunities for additional scientific collaboration.
COMBACTE is looking forward to attend another record-breaking ECCMID in 2019 back in Amsterdam, the Netherlands!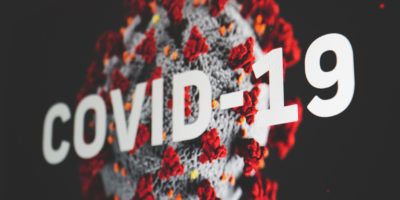 07/08/2020
New developments in COVID-19 consortium RECOVER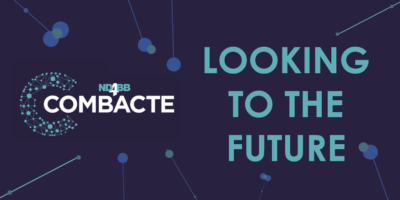 16/07/2020
Base of our Sustainable Future
The next step in COMBACTE's sustainable clinical research network has been taken. On June 4th the proposal for the European Clinical Research Al...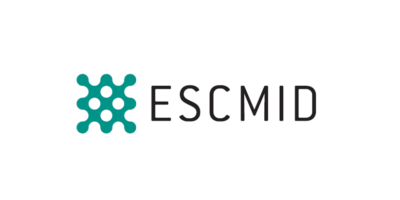 20/05/2020
COMBACTE Abstracts ECCMID 2020 Available